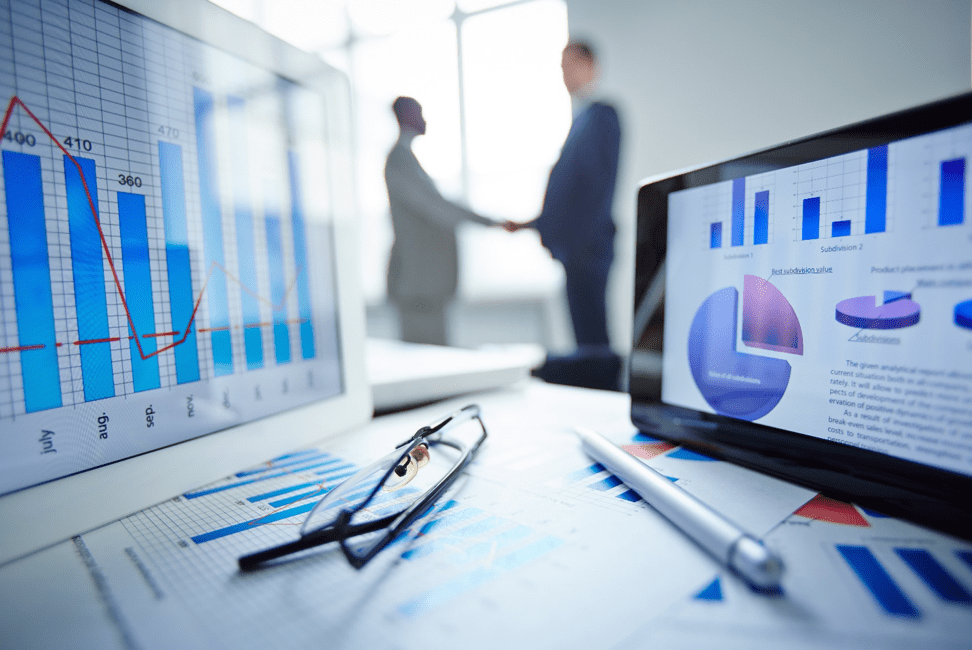 The COVID-19 Pandemic has been in the news for a while now. A lot of small business owners are wondering how COVID will affect them, their businesses, and their ability to sell or buy a business. The first step to any business transfer is a proper valuation and the post-COVID world will certainly require that.
What is a Business Valuation and why do I need one?
A business valuation represents the value of a business as determined in order to provide a business seller with expectations on what the business may sell for, given the intended pool of potential buyers, at a given time. There are two primary reasons to obtain a business valuation:
To provide reliable information about the value of your business for financial planning purposes;
As part of an exit strategy or successful sale of your business.
The values generated in the course of preparing these reports are regularly used to attract debt and equity financing, establish the purchase price for an acquisition, or generate a fair market value in connection with an exit strategy. Learn more about the valuation services offered by NEO Business Advisors here.
The Current State of the Economy and What has Changed Since COVID19
"This has happened in the past, not a pandemic of this nature, but you know, we saw a big dip in the economy in 2001. We saw it again in 2008. It's not something that is unfamiliar, particularly in manufacturing," explains Nick Fares, principal broker & owner of NEO Business Advisors. "There's a big slowdown in the economy. You look at businesses who were kind of close to closing or were on the brink of closing and you'll see there's approximately a 5-10% closure rate," he continues.
Fortunately, after any recession the economy bounces back and typically does so in a big way. Already at the start of Q3 2021, many businesses are reporting improved sales and growth as compared to operations before the COVID-19 pandemic. "When business rebounds … you have less businesses to serve the needs of [existing] customers. So, you're going to get a surge because as work comes back, instead of shopping [from] a hundred shops, they're shopping [from] 90 shops," he continues.
In that way, the economic impacts haven't been all that different from past recessions. In other ways, COVID-19's impact may be lasting, particularly when preparing to sell a business. Historic performance is still key for potential buyers. They'll be looking at the financial performance of the business pre-COVID, during COVID and, now that we're halfway through 2021, post-COVID, too. What's changed is that performance isn't necessarily the most important factor for potential buyers. "The big thing that's changed pre- coronavirus pandemic versus now [is] when you're looking at valuing a business … buyers are looking for ways to de-risk businesses. That's … the big value driver right now. Buyers are going to take into greater consideration factors for de-risking the business. Is a stable management team in place? Is there low customer concentration? [Buyers] don't want all of your eggs in one basket," says Nick.
Strategies for Managing and Preserving Company Value
To maintain or improve the value of your business as we move past the COVID-19 crisis, you'll need to fortify your business against the potential impact of another calamity (or period of economic uncertainty) by taking measures to improve future performance. How? Again, buyers don't want all of your eggs in one basket. Diversify your customer base.
Consider companies that were heavily tied to the aerospace industry in early 2020. "Obviously, the aerospace industry took a big hit during COVID. As travel went down, so did the needs of customers within the industry. That had a big impact on the financial performance of those businesses who primarily served customers in that industry. That's a very specific, defined, customer base.," explains Nick. "Maybe you were heavy in aerospace before COVID. Now, diversify by finding some smaller industries to serve so that, in the future, you can offset the dip in revenue should economic conditions decline again." Not only should that help you recover financially, but because it helps de-risk the business, it will help increase your business's value.
Are there additional considerations that will have an impact on valuations, too? Absolutely. Maintaining stable management, retaining long-tenured employees, refining and documenting operations processes, and effectively cross-training employees (both within departments and across them) are increasingly valuable to buyers in the current environment.
Why is an independent valuation important when considering a sale, merger, or acquisition of a business?
COVID-19 has changed the way valuation experts review a business. As such, it is more important than ever before to have a clear sense of what your business is worth. After all, good decisions come from good information and before you can deem a sale, merger, or acquisition to be a 'good' choice, an objective, independent valuation is needed.
We at NEO Business Advisors are proud to be able to offer you an independent valuation that will help you understand your business's value and much more. We can provide invaluable assistance in managing and preserving company value through our range of services from strategic growth planning to operational efficiency improvement to exit & succession planning. Contact us today to discuss your business's future.