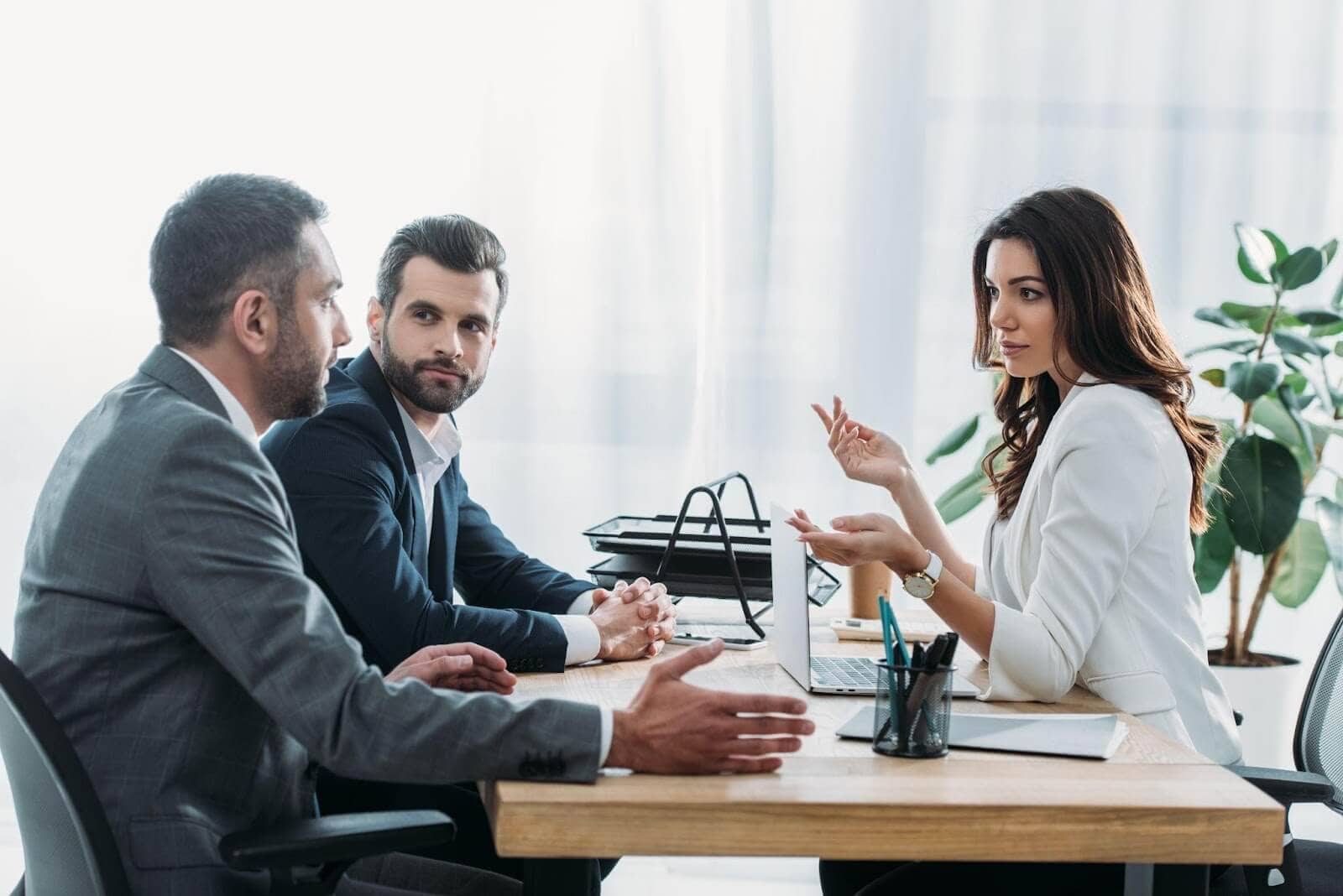 For many would-be business owners, the term seller's market is incredibly concerning and brings to mind many questions. For example, is it a seller's market for all businesses and industries? Is it possible to buy a healthy business without paying an exorbitant price? Can I negotiate, or must I simply make an offer with a higher purchase price than the competition? Below are the answers to these and other commonly asked questions from buyers regarding a seller's market.
1. What is a seller's market?
Similar to real estate markets, a seller's market in business brokerage or M & A refers to a situation where the conditions are favorable for a seller to bring their business to market. That can be characterized by a lot of buyer activity or increased buyer demand. This typically coincides with a lower volume of quality businesses for sale, so when a quality listing comes to market, buyers have more competition due to the low supply.
More affordable access to funding for acquisitions also contributes to a seller's market. When buyers have cheaper or easier access to the capital needed to buy a business, more buyers are able and interested in making a purchase, contributing to increased buyer demand.
Why is there a seller's market right now?
The current seller's market is due, in part, to buyers lacking confidence in the health of business during the early period of the Covid-19 pandemic. Many simply didn't have confidence in the financials businesses were showing at that time. Similarly, potential sellers didn't have confidence in their business's performance during that time either. As a result, some business owners held off on bringing their business to market, thinking, "I've got to wait until the business recovers financially from COVID to show the business in good condition."
Additionally, some businesses simply shut down and just closed their doors during that period, many of which would have historically been businesses that came to market in a sell-side capacity, contributing to the low supply of quality businesses for sale.
Finally, because of low-interest rates, there's easier access to the capital needed to acquire a business. This has correlated to an increase in first-time buyers and individual investors.
Is it a seller's market for all businesses?
Despite these circumstances, it is not a seller's market for every business across every industry. However, there are definitely specific industries that are more favorable for a seller to bring to market right now. Primarily, these businesses are in manufacturing, logistics, warehouse distribution, or are those that were deemed essential at the start of Covid and so had little disruption to their business (and often were able to grow or increase revenue during that time).
2. How does the seller's market impact business sales for buyers?
Who is buying businesses right now? Who is the buyer's competition?
The buyer makeup in today's market has shifted significantly from pre-COVID to today (again due in part to there being fewer opportunities coming to market). This highly competitive market has family offices and private equity groups looking at smaller deals they wouldn't have considered before.
There's also been an increase in individual buyers. These buyers utilize all of the resources available to them, whether it's their capital, a pooling of family monies, or traditional and SBA financing options. In addition, there are some very cheap ways to get money for acquisitions right now, including the new concept of entrepreneurial search funds. This is where a group of investors backs an individual from a management role in finding a business to acquire so that they, the individual, can step in as the owner/operator.
Lastly, a big player in this right now is the strategic buyer who is looking to grow their own business through acquisition as a way to gain new customers, supplier relationships, or employees.
Are business values increasing, or is it merely pricing that is increasing? Is pricing increasing only because of competition?
Thankfully for potential buyers, no. The market isn't showing true inflation. Instead, what it is showing is an uptick in the multiples used in valuing profitable, in-demand businesses that come to market.
3. How do you win an offer in a seller's market?
Do sellers always pick the highest offer?
No. The total purchase price is one component of the overall deal structure. The terms of the offer are second. So right now, there's a great opportunity for sellers to really take the wealth management and the retirement planning focus when considering an offer.
If the seller takes a significant cash payment at closing, they'll likely have a larger tax impact. There's an opportunity in today's market to get a higher total purchase price or sale price if the seller takes a smaller amount of cash at closing and then takes the remaining portion over time, either in seller financing or a performance-based earn-out. Structuring a deal this way usually positively impacts the seller's tax situation.
Can you negotiate in a seller's market?
Absolutely. One of the best things for a buyer to do in a seller's market is negotiating. Again, this is where the buyer has to paint the whole picture, not just in total purchase price but also in structure.
What deal terms are attractive to a seller (other than a high sale price)?
Clearly, the total purchase price is one component, but that can be broken down into cash at closing, seller financing, and earn-out or contingent payments. The way this is structured can benefit both the buyer (by allowing them to pay less at the time of closing) and the seller (by enabling them to lower their tax burden and earn more for the purchase over time).
The transition period from the current-to-new owner is also necessary. Many buyers in today's market are not only looking for a short transition period to make sure that the transition goes smoothly. Some sort of employment agreement to help keep a seller on for a little bit longer to help the buyer navigate what's happened in the last two years and make sure the business comes out of that strong on the other side is important for both buyers and sellers. It gives a buyer confidence in their purchase, and it provides the seller with confidence in the business's continued success after their departure. This is key in a deal with an earn-out or contingent payment component.
Who can help me make a successful offer on a business in this seller's market?
There are a lot of different variables driving the current market conditions. Fortunately, an experienced, knowledgeable business broker will help you navigate those conditions and assist you in understanding the specific characteristics of an offer that can make it most attractive to a seller and help you avoid a bidding war in the current market.
At NEO Business Advisors, we have our pulse on the market. Because of our relationships with accountants, attorneys, and lenders, we can see the broader picture of what's happening in the market across industries, competitors, customers, and the supply chain. Now, more than ever, we're here to use that knowledge and experience to help our clients navigate the unique challenges and obstacles of acquisition in the ever-changing and highly competitive market landscape. Whether you are looking to make a business acquisition or a business sale, contact us today so we can put our expertise to work for you.