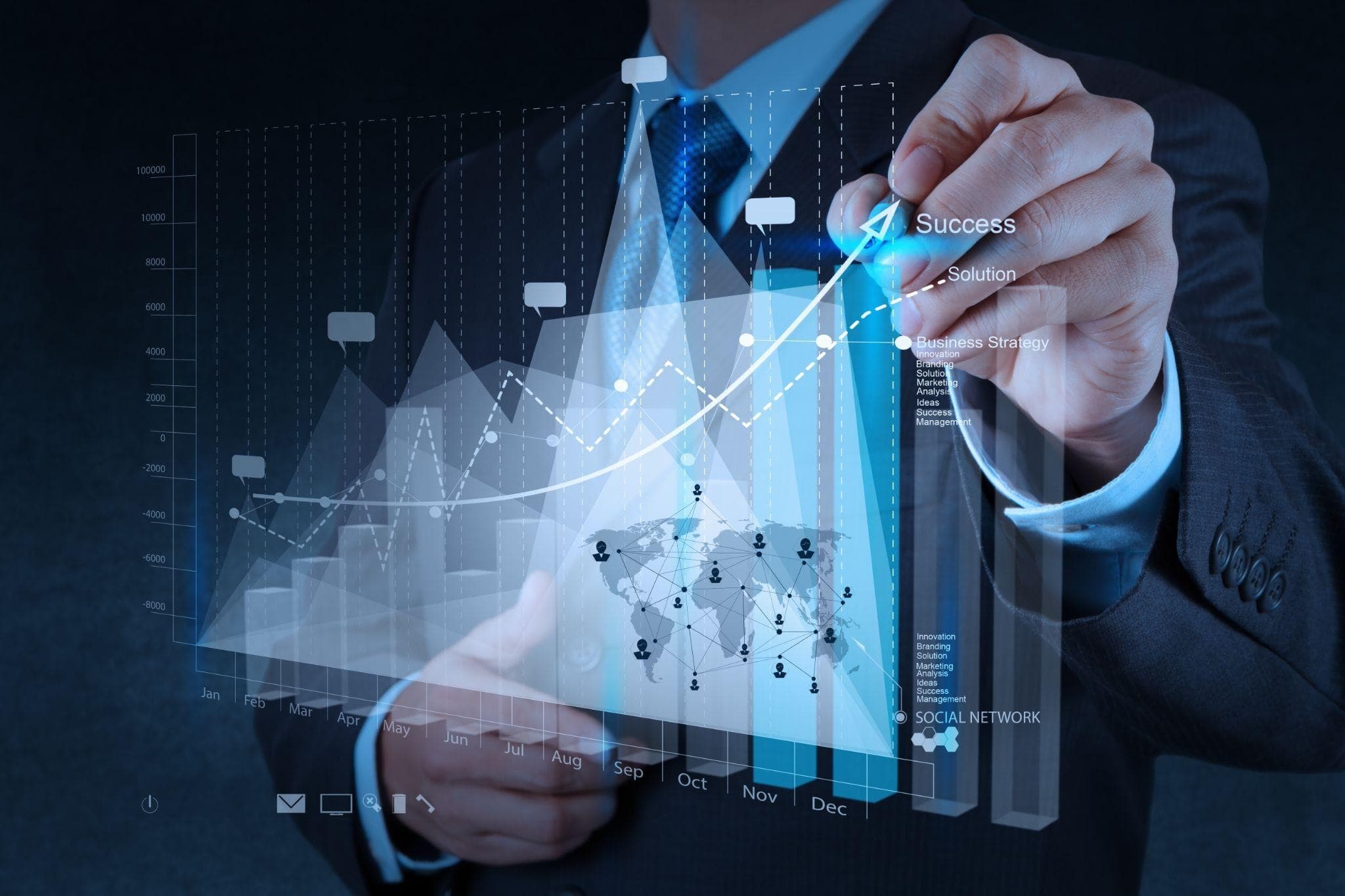 Manufacturing companies, like all businesses, are facing a lot of challenges today. The global economy is simultaneously navigating a still pandemic-ridden world while struggling to recover from the repercussions of 2020s Covid-related shutdowns.
Couple this with a nationwide labor shortage and the outlook for growth and profitability in the manufacturing industry would seem poor. Fortunately,  experts don't believe this is the case. Read on as Nick Fares, principal broker and owner of NEO Business Advisors, discusses the findings of the International Business Broker's Association's Q2 Market Pulse Report. 
The Outlook: The Future of Manufacturing.
What is the overall outlook for manufacturing? Positive. The demand for businesses in the manufacturing sector is still high and so the value of these businesses, and the number available for sale, is expected to rise in the coming months. "Every time we go through a recession, we see some shops close up, some manufacturing companies close up, so as the economy starts to rebound, there are fewer businesses across which the needed work can be spread. As a result, each of those companies that did survive and ride out the pandemic, or other recession, gets a little bit of a bump or increase in sales that drives its value up," explains Nick.
Further, the current labor shortage, debilitating some industries, is helping to drive demand in the manufacturing sector. "The labor shortage is fueling acquisition searches. Because they're not able to just run an employment ad and find and hire those employees, companies are looking to buy another company to acquire its employees."
That said, the supply chain disruptions of the COVID-19 Pandemic are likely to temper industry growth. "On one hand, manufacturing businesses are very hot on the market right now. There's a ton of buyer interest. There are going to be higher multiples (when valuing these businesses). The expectation is that more businesses will come to market in the next three months and into 2022. Then on other side, you've got the supplier issues, lead times increasing, raw material costs increasing. These challenges will likely curb the rate of growth a bit," describes Nick.
Manufacturing Trends: Who's buying and who's selling.
Are there any new trends in the manufacturing industry? Yes, according to the IBBA and M&A Source Q2 Market Pulse report, there is a shift in who is purchasing businesses in the $5-50 million range. Normally, in that price range, you're going to see private equity as the number one buyer. For Q2, only 28% of these purchases were from private equity groups; 43% of buyers were existing companies. "These were businesses that were looking to grow through strategic acquisition. Manufacturing companies buying other manufacturing companies to acquire employees (to combat the labor shortage)."
Nick continued saying, "The same thing is happening in the $2-5 million revenue range. 44% of buyers of those transactions were existing businesses, 24% were entrepreneurs and 20% were private equity. A lot of the motivation there was to either acquire horizontally or vertically [in the supply chain]. Horizontally, you're buying up a competitor where vertically you're buying up either a supplier or customer."
 Seemingly, these purchases were as driven by the desire to gain and grow resources as the desire to grow profitability. In addition to gaining employees through this type of acquisition, a purchaser can gain production capacity, and be introduced to new customers & suppliers.
The most profitable businesses within manufacturing.
Which type of manufacturing business is expected to be most profitable in 2021? The fact that many manufacturing-related businesses were deemed essential or a part of critical supply chains during the height of the COVID-19 crisis is a boon for the industry as a whole. Those businesses that were able to continue manufacturing operations throughout the shutdowns (even if they did see some declines in production) will likely be the most profitable and desirable businesses within the industry for the remainder of 2021 (and even in 2022). The same applies to those businesses that continued operations while adopting business models of strategic acquisition (buying along the supply chain as described above).
Other industries showing growth.
What other industries are growing in 2021? Outside of manufacturing, where else can buyers and sellers see potential profits? Nick suggests a few areas of opportunity for potential buyers and sellers. "I think the biggest uptick in revenue and growth is in any company related to food delivery services (Doordash, Uber Eats, etc). Everybody was getting food delivered during the pandemic so those businesses are seeing kind of crazy profitability numbers in 2020 which is driving crazy value now."
"The other area in which we're seeing an uptick in profitability is distribution and anything related to distribution. Again, a lot of people were staying home. They were ordering more stuff online. That ties into growth for distribution, packaging, warehousing, etc. It could be pallet racking for a warehouse. It could be the software IT system that runs a warehouse."
"I talked to a box manufacturing company that manufactures corrugated cardboard boxes for shipping. One of their customers is Amazon. Their 2020 revenue was double its pre-pandemic levels. Trucking companies and third-party logistics companies are still experiencing a big uptick because everybody's still ordering stuff off Amazon or online and having food and other goods delivered to their house." This continued use of online shopping and direct-to-home delivery services is not expected to slow. As such, it's not expected that these industries will see significant fluctuation or decline through 2022.
NEO Business Advisors
At NEO Business Advisors, we have our pulse on the market. Because of our relationships with accountants, attorneys, and lenders, we can see the broader picture of what's happening in the market across industries, competitors, customers, and the supply chain. We're here to share that information and help business owners understand how that information can help them to plan for more stable growth. Contact us today so we can help you start building your plans for tomorrow.