Case Study of Recent Transaction
Custom Short Run Envelope Manufacturer
SOLD - NEO Business Advisors represented the seller of a great opportunity to acquire a growing business in the custom, short run envelope manufacturing industry providing printing and converting for over 80 years. The business was well-known and had an excellent reputation for quality and quick turnaround serving customers direct as well as serving other commercial printing businesses with converting services. The business was the leader in its market with a facility and workforce that was well equipped and highly skilled. 
Asking Price:  $1,250,000
Ave. Revenue:  $2,376,419
Ave. SDE:  $385,236
Ave. EBITDA:  $274,488
FF&E:  $110,000     Included?  Yes
Inventory:  $263,185    Included?  Yes
Building Size:  35,000 SF
Real Estate:  Leased     Expires:  May 2023
Rent:  $10,350/month
Employees:  20 Employees
Established:  80+ Years
Location:  Ohio
Some Details of the Transaction Remain Confidential
Detailed Information
The owner had made significant investments and improvements in the business, operations, equipment and most importantly employees. The business had been consistently profitable even during the down years in 2020 and first half 2021 with a 20% reduction in demand during the COVID pandemic. Pent up demand had resulted in an increase in volume combined with price increases initiated in 2021 and 2022 resulting in increased sales and EBITDA.
COVID-19 Impact Statement: The business operated as an Essential Business throughout COVID-19. Sales decreased in 2020 and 2021 and recovered in the second half of 2021 returning to pre-COVID levels. First half 2022 was showing strong growth with sales growth of 34% over 2021.
Financial Overview:
Revenue by Year:
TTM 7/31/22 Revenue $ 2,621,272
2021 Revenue $ 2,198,238
2020 Revenue $ 1,951,107
2019 Revenue $ 2,451,519
SDE by Year:
TTM 7/31/22 SDE $ 553,892
2021 SDE $ 355,150
2020 SDE $ 123,127
2019 SDE $ 334,035
4 Year Weighted Average SDE:  $ 385,236
Weighted Average is (30% TTM 7/31/22, 30% 2021, 10% 2020 and 30% 2019)
EBITDA by Year:
TTM 7/31/22 EBITDA $ 436,300
2021 EBITDA $ 237,558
2020 EBITDA $ 22,357
2019 EBITDA $ 233,650
4 Year Weighted Average EBITDA:  $ 274,488
Weighted Average is (30% TTM 7/31/22, 30% 2021, 10% 2020 and 30% 2019)
Furniture, Fixtures, and Equipment (FF&E): FF&E was included in the asking price and included slitting, sheeting, cutting and punching equipment, commercial printing equipment, plate processors, die cutters, folding machines, gluing machines, string and button machines, pallet racking, shelving, forklift, pallet jacks, and other support equipment along with all office furniture and computer systems.
Inventory and WIP: Inventory was included in the asking price to be adjusted up or down for actual amount at time of closing. Inventory included raw materials stocked in the warehouse portion of the facility that include a variety of paper stock, plastic stock for window envelopes, glues, and inks.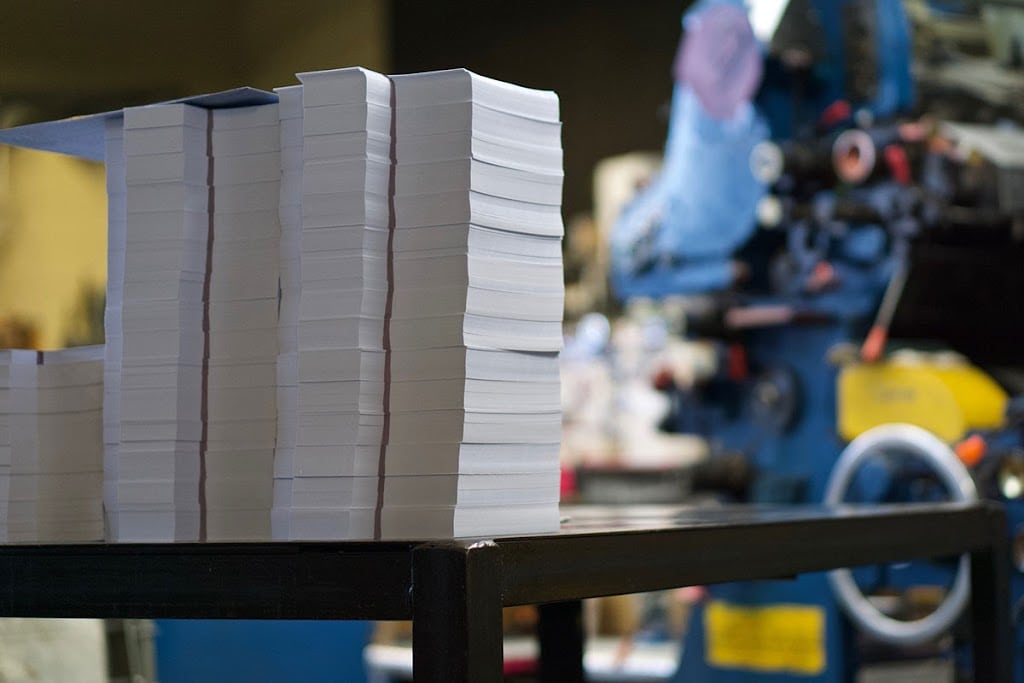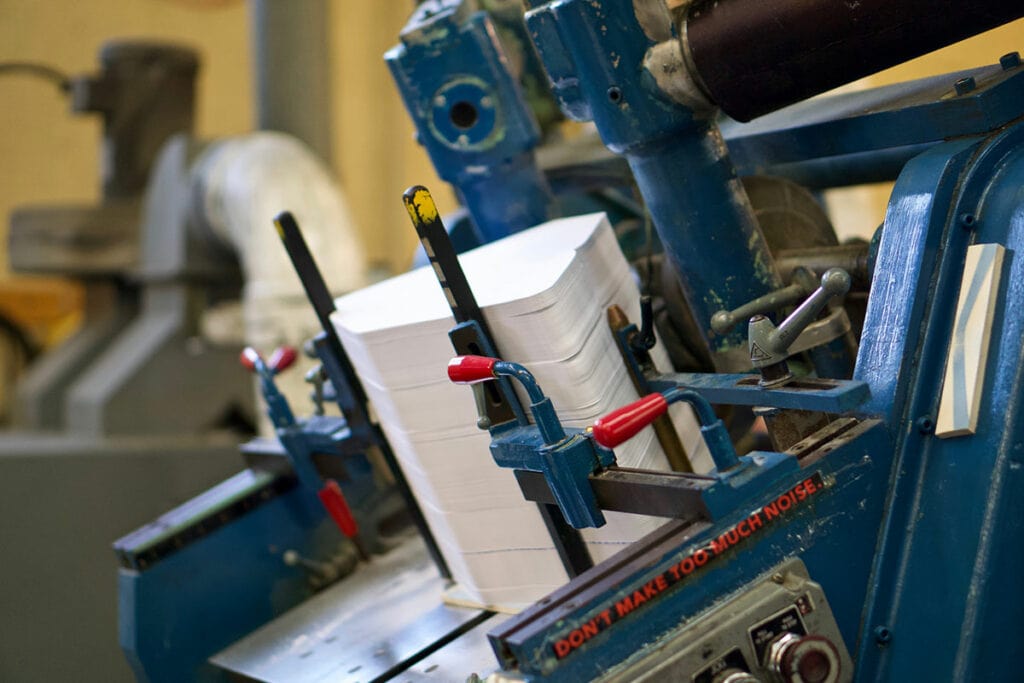 Real Estate: Real Estate was leased by the Seller from an unrelated third party. The current lease expired May 2023 and could be negotiated for renewal by a buyer. The current lease rate was approx. $10,350.00/month and included approximately 35,000 SF of manufacturing and office space. The facility was well equipped for envelope production and fulfillment with three dock doors and one overhead drive in door with convenient highway access in an excellent location for skilled labor.
Growth and Expansion: The business was an excellent strategic acquisition opportunity for an entrepreneur looking to buy a niche manufacturing business in an industry that has some growth opportunities in direct mail and specialty mailers. The business would also have been a great expansion for someone already in the industry. The business could be grown organically through the development of a strategic marketing plan to attract new customers, especially as smaller businesses closed their doors during COVID and displaced customers. Additionally, a buyer would be well positioned for growth through acquisitions to consolidate similar sized businesses in Ohio and the surrounding states to gain market share, geographic reach, purchasing power, production capacity and scheduling efficiency. Most notably, the business currently ran a single shift Monday through Friday leaving significant opportunity for growth by adding additional shifts.
Reason for Selling: The ownership group was interested in liquidity after several years of ownership. Management had an ownership interest in the business and was interested in remaining with the company following completion of a transaction.
Do you have a similar business you are considering selling or are you looking to buy a business like this?
At NEO Business Advisors, we look forward to speaking with you about your business needs. For more information on how we can help you, whether you are a business owner or a prospective buyer, please contact us via the contact form below. 
NEO Business Advisors, holds all conversations confidentially.