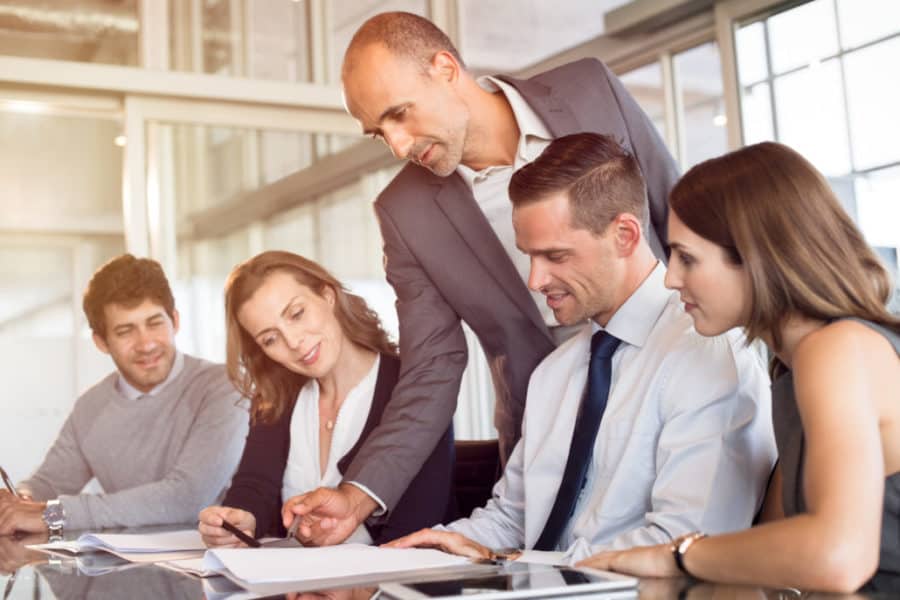 Last week's blog post clarified what a business broker is and some of their roles as an intermediary in a transaction involving the buying and selling of a small business. Learn more about what a business broker is here.
To build on this, let's look at 8 key benefits to using a business broker when selling a small business. Not all business brokers are the same, so if the business broker you are considering for representation does not provide the below benefits you should make sure to consider all of your options to find the best fit for representation. NEO Business Advisors provides all of the benefits listed below as the foundation of our brokerage relationship.
1. Protect Confidentiality
One of the most important aspects of listing your business for sale is maintaining confidentiality throughout the entire process. If customers, suppliers, employees, or competitors learn the business is for sale it may be detrimental to the business through decreased sales, changes to purchasing agreements, increased employee turnover, or new threats from competition. We ensure confidentiality is protected from the initial meeting all the way through the closing and beyond. We begin with a confidentiality and non-disclosure agreement between our brokerage and the business owner as the seller. Once the business is listed for sale, all potential buyers execute a confidentiality and non-disclosure agreement prior to learning specific details about the business. At NEO Business Advisors, we take this a step further with a process for buyer qualification that accompanies the non-disclosure agreement.
2. Buyer Qualification Process
The buyer qualification process in an additional step we take up front when a potential buyer expresses interest in a business for sale listing. This process includes an interview with the potential buyer to qualify them both financially and on the basis of professional experience. The financial qualification step makes sure the potential buyer has the ability to qualify for the funding necessary to complete the transaction including money available for a down payment, credit score to qualify for any loans, and liquidity for working capital to operate the business post-closing. The review of professional experience qualifies the potential buyer on the basis of industry expertise or aptitude to best ensure they are successful in the post-closing transition and operation of the business.
3. Buyer Financing Assistance
Many buyers will require some level of financial assistance in closing the transaction. This assistance may take the form of a loan from a bank such as a Small Business Administration (SBA) Loan. While this process can be confusing for someone who has not navigated the SBA loan process before, we have experience along with a network of lending institutions that have expertise in providing financial assistance to buyers in a variety of transaction types and deal structures. We also work with lenders early in the listing process to pre-qualify the business for sale opportunity for lender approval.
4. Professional Marketing Network
It is important to get your business for sale opportunity maximum exposure to the right audiences to attract potential buyers. Ensure that your business broker is technology savvy and is utilizing all of the resources available to them to properly market your business to attract the best buyer. NEO Business Advisors brings an unparalleled level of marketing to every opportunity we represent. We are members of all of the major listing associations and publish our listings to a network of over 150 different listing and marketing sites getting our client's listings exposure to over 98% of potential buyers.
5. Expertise and Professional Experience
Most business brokers have learned the process of buying or selling a business through personal experience, education, or some combination of both. It is important to make sure your business broker brings both knowledge and experience to their representation of your business. Has the business broker ever owned a business? Have they ever bought or sold a business themselves? What education have they completed to improve their knowledge and skills? NEO Business Advisors is owned by Nick Fares who has owned and operated; founded, bought and sold over a dozen businesses. In addition, Nick has completed education courses through the International Business Brokers Association (IBBA) for his Certified Business Intermediary (CBI) designation. He is also a member of both the IBBA, the Ohio Business Brokers Association (OBBA), and the Business Broker Development Coalition (BBDC) which is a network of over 24 independently owned business brokerages nationwide with a network of over 6,000 qualified buyers.
6. 1-on-1 Relationship
You are the expert at running your business. Business brokers are experts in the process of selling a small business. We prioritize a 1-on-1 relationship with all of our clients to ensure they can maintain their focus on running their business while we focus on getting their business sold for maximum value. Throughout the process, we keep the client intimately involved in the process and updated on critical milestones. Be sure the business broker you chose to represent you is not just the face of the company but is in fact the person that will be representing your business and interacting with potential buyers throughout the entire process.
7. Selective Representation
We only represent businesses we are confident we can sell, and we only take on a limited number of listings at any given time to ensure we can prioritize you as a client with the attention your business listing deserves. Not every business is a fit for us and if we do not feel there is a fit, we will let you know and can refer you to other area business brokers. Because of this honesty in representation and our focus on a 1-on-1 relationship, we are able to ensure that every business we represent gets the level of representation it deserves. This allows for effective communication and listing management from the initial meeting through closing.
8. Minimal Up-Front Fees
We charge minimal upfront fees. Our process begins with a no-cost, no-obligation business consultation. If we mutually decide to move forward with a listing agreement, our listing fees are minimal and almost entirely success based as a commission based on the total sale price of the business due until closing. We earn our commission and get paid if and when your business sells; when you get paid. Make sure you understand any and all charges a business broker assesses for consultations, valuations, or has in their listing agreement. Ask the business broker you are considering about any up-front fees and be leery of anyone charging you excessive up-front fees or service fees vs a success-based commission.
While there are many benefits to working with a business broker to represent your business when the time comes to sell the business you have spent years or even decades building, these 8 benefits are key reasons to consider professional representation to maximize the value of your business.
Contact Nick Fares at NEO Business Advisors to learn more about how a business broker can help you maximize your value when selling your small business and/or guide you through the process of buying a small business.
Nick Fares
NEO Business Advisors
330-283-3900
www.NEOBusinessAdvisors.com